Reel Times Newsletter
July 2019
Issue 19
---
Catch, Clean and Cook – How to make the most of your prized catch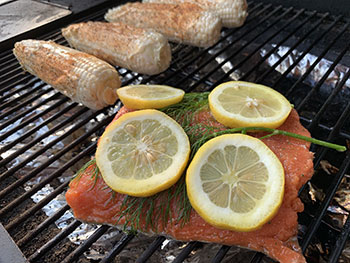 July is prime fishing time in Alaska. And salmon are arguably the top targeted species during this month.
And what better way to celebrate a successfully day on the water than with a delicious salmon burger? Or, have you ever tried salmon collars? They're wonderful!
In this edition of Reel Times we'd like to take some time to share some recipes and cover a few pointers on filleting your fish. In this issue you'll also find our "Fly of the Month" is the ubiquitous Wooly Bugger. This fly is very effective on a multitude of species.
Our regional reports cover fishing for sockeye on the Klutina River, fishing for humpies in in Southeast Alaska, and targeting Dolly Varden on the Anchor River north of Homer.
Don't forget, you'll need a 2019 fishing license before heading out this year. Getting your sport fishing license is easy – check out our online store (https://www.adfg.alaska.gov/Store/).
If you have a comment or story ideas for Reel Times, we encourage you to send them our way. You can send comments to ryan.ragan@alaska.gov.
We encourage you to share your fishing story on social media using #wefishak.
Tight lines!
Division of Sport Fish
Alaska Department of Fish and Game
Salmon Burger Recipe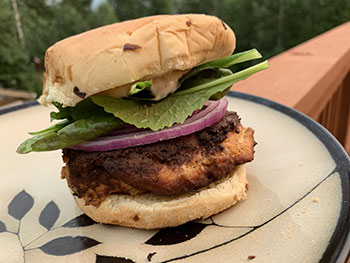 Ingredients:
1 sockeye salmon fillet (or usable portions of another salmon species). Canned salmon can be used in this recipe as well.
2 eggs
1/2 cup panko bread crumbs
1/2 cup grated parmesan
1 lemon juiced
1 teaspoon of Worcestershire sauce
Desired amount of salt
1/2 a teaspoon of pepper
4 tablespoons olive oil or butter (coconut oil is also an option)
Instructions:
If using a fillet, pull any bones out and remove the skin. Cut boneless fillet into small chunks. Then put chunks in a food processor and pulse until finely ground.
Remove from food processor and mix salmon with other ingredients in a mixing bowl. Mix thoroughly.
Form patties based on desired size. Try to keep the patties no more than an inch thick.
Heat a large skillet over medium high heat. Add oil. When oil is hot enough, add your salmon patties. Be sure to leave enough room to have a good inch in between each patty, so you may need to cook them in two batches.
Cook until golden brown, about 5-7 minutes, then flip and cook until golden brown on other side.
Serve warm on a toasted bun with desired toppings.
Enjoy!
Salmon Collars Recipe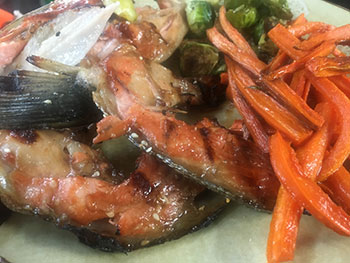 Salmon Collars Recipe:
4 salmon collars
1 TBSP toasted sesame oil
1/4 cup soy sauce (or coconut aminos)
1/2 cup rice vinegar mixed with 2 tsp sugar
2 TBSP sesame seeds
Toss collars in oil, soy sauce/coconut aminos, and vinegar and let marinade for 2 hours. After 2 hours, sprinkle each collar with sesame seeds. Sear on the grill for 1-2 minutes on each side of the collar, depending on thickness.
Wooly Bugger fly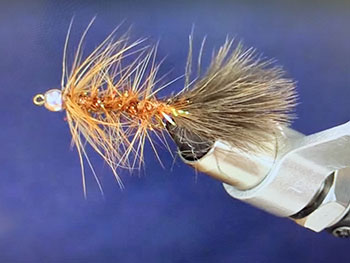 The Wooly Bugger fly is a tried-and-true fly pattern that can be used to target a multitude of fish species. In Alaska, anglers use the Wooly Bugger to target rainbow trout, Arctic char and Arctic grayling in streams and lakes. The fly is relatively easy to tie and is a great pattern for beginners to practice tying.
Check out the video showing how to tie this fly here: https://www.youtube.com/watch?v=dPyl1ZMKTfw.
Check Out Regional Updates!
Southeast Alaska – July Humpies
Pink salmon mark the height of summer in Southeast Alaska. These small but mighty fish return to Ketchikan marine waters in force from mid-July to mid-August homing in on nearly 200 freshwater streams throughout the area. Weighing-in at 3-5lbs, Humpies are fun and easy to catch and are the perfect way to introduce kids to fishing. Whether its catching that first fish, spending the day with some hot fishing action, or filling the freezer for home, pink salmon offer entertainment for every angler.
In the Ketchikan area, there are a plethora of pink salmon opportunities, both on- and off-shore with some of the best opportunities just minutes from local harbors and boat launches. The boat launch at Mountain Point provides great access to target pink salmon in the marine waters south of Ketchikan. Other local hotspots include Clover Pass, Nichols Pass, Gravina, Revilla Channel and West Behm Canal.
The most popular and productive saltwater shoreline locations to catch pink salmon are Mountain Point on the south end of town and Thomas Basin located downtown at the outlet of Ketchikan Creek. The shoreline along Point Higgins and Settler's Cove on the north end of town are also good spots to catch pink salmon. Anglers looking for dinner fare should target pinks in saltwater earlier in the season around mid to late July to find the best quality. Fishing is typically better within a few hours on either side of the tide.
By late July pink salmon begin moving into streams and can provide outstanding action when they stage in large numbers near stream mouths. Pinks will strike readily at lures; try medium size spinners, spoons and fliers, the brighter the better.
Freshwater opportunities continue to grow as August approaches and pinks can be targeted in most systems in the area. Ketchikan Creek will be teeming with pinks and is easily accessible by all anglers. The creek flows through downtown Ketchikan and is a short walk from the cruise ship dock.
Leaving the hustle and bustle of town behind, you can find the most scenic and productive of Ketchikan's roadside systems at Ward Creek, located just a quick ten-minute drive from downtown. The mouth of Ward Creek, locally referred to as Grassy Point, has a wide-open space to fish and pinks can be caught cast for cast by the novice or experienced angler. The Ward Lake Recreation Area is an ideal place for a family outing with miles of hiking trails, campgrounds and a very productive freshwater fishery. Take a hike, have a picnic, camp for the weekend and spend some time fishing.
Southcentral Alaska – Fishing for Dolly Varden on the Anchor River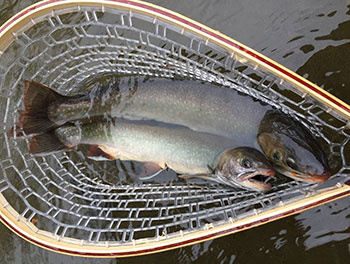 July is a great time of year for sport and personal use fishing in Southcentral Alaska. There are almost too many great options available for getting out on the water. Most fishing trips to the Kenai Peninsula in July are focused on sockeye salmon or even Homer or Seward halibut. A great alternative to these great fisheries is Dolly Varden fishing in the Anchor River. In early to mid-July, large numbers of Dolly Varden start returning to the Anchor River, just in time to feed on salmon eggs behind spawning king salmon. These light-colored fish are still ocean bright when they enter Anchor River freshwaters in July, but their striking yellow and pink spots darken in color during late summer and fall.
The Anchor River is a small wadable stream with plenty of good access in the lower reach. The most popular way to fish for dollies is with a bead pegged under a bobber on a four to six weight fly rod, but small (think size 0, 1 or 2) spinners are a close second. Spoons painted with smolt patterns can be a deadly way to mix it up when the dollies have been fished over with beads and spinners. Smolt patterns swung with a fly rod can also entice bites. Dollies tend to be more aggressive in the early morning or as they are pushing upstream near high tide but can be caught throughout the day. Keep in mind that tides above about 16 feet flood all the way past Grass Hole and the fishing will be best as the tide recedes.
Dolly Varden have returned to the Anchor River in good number the past few years, with 10,000 – 19,000 counted through the video weirs each year from 2015¬ – 2018. In recent years, the second week of July has consistently had daily counts of at least 100 per day through the weirs. In 2017, more than 1,000 dollies were counted through the Anchor weirs each day for nearly a week starting July 12.
In July, the Anchor River is open to fishing downstream of the markers near the confluence of the North and South forks (the lower two miles of the river). The daily bag and possession limits for Dolly Varden are two per day. Only one unbaited, single hook, artificial lure or fly is allowed from July 1¬-15. Bait and treble hooks are allowed starting July 16. Don't forget the section of the Anchor River upstream of the confluence doesn't open to sport fishing until August 1. But when it does, it's worth another trip to the upstream sections of the river to catch dollies after they've started to adopt their more colorful spawning complexion.
Interior Alaska – Fishing the Klutina River for Red (sockeye) Salmon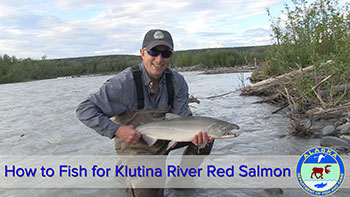 The Copper River red salmon are running strong this time of year and the milky water of the Klutina River supports a substantial run of these salmon that is very popular with salmon anglers. A tributary of the Copper River, the Klutina River is glacially-fed, and fast-flowing, requiring a bit of skill to fish it successfully. But, no worries if you have never fished these rolling waters, because the Alaska Department of Fish and Game produced a video, How to Fish for Klutina River Red Salmon to get you started.
Fisheries Biologist Scott Maclean talks about the gear you will need. He demonstrates the 'plop, drift, pluck' method that is necessary to fish the Klutina River most efficiently. The video also covers where the legal access points are to the lower river.
So, sit back and enjoy. For the best viewing results, make sure to watch the video in high definition (HD) by clicking on the HD icon in the lower right-hand corner of the video frame. When through, you will know all you need to get started fishing for reds on the Klutina River. Good fishing! And see you on the river!
Reel Times Tip of the Month
How to fillet a salmon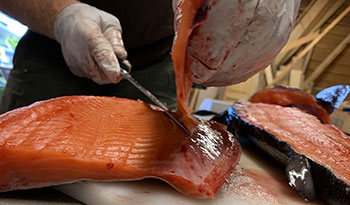 Filleting salmon can take some practice to achieve the best possible results. In order to get the best quality fillets off of your fish, a good, sharp fillet knife is a must have. In addition, you'll want to keep your fish clean and free of slime, blood or any dirt or debris. You can do this by rinsing and wiping the fish down before filleting it.
We recently produced a video showing how to fillet a salmon using two different methods. Check it out here: https://www.youtube.com/watch?v=ExHNvq7hkFE.
Happy fishing!
Field to Plate – Recipe of the Month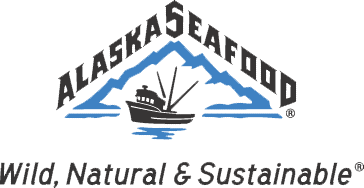 Our friends at the Alaska Seafood Marketing Institute offer this tasty recipe for salmon. Give it a try!
https://www.wildalaskaseafood.com/recipesdb/?recipeId=NzU1
If you have any questions about the Reel Times newsletter, please contact Ryan Ragan at ryan.ragan@alaska.gov