Kodiak and Alaska Peninsula/Aleutian Islands Management Area

Fishing Management
Remote Zone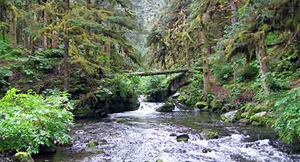 The Kodiak Remote Zone, which includes the remainder of the island outside the road zone, provides opportunities for all five species of Pacific salmon as well as Dolly Varden, rainbow trout and steelhead. Most visitors are looking for chinook, silver, and red salmon as well as steelhead. The remote zone is served almost exclusively by small aircraft and boats. Many remote zone streams have a greater flow, less brush and debris, making them better suited for watercraft access. Remote Zone salmon runs begin in some areas in mid-May and continue through October in many places.
Because of a relatively high demand for guided fishing services in the remote zone, it is advisable to make arrangements six months to a year in advance of trip dates. Lodging accommodations should also be made well in advance of planned trip dates. Most anglers use one of Kodiak's many small aircraft charter services, or arrange air travel in advance with the lodge owner or guide service.
The majority of anglers use one of Kodiak's many small charter services. Air travel should be arranged in advance with the lodge owner or guide service.
Road Zone
The Kodiak Island road zone is outlined in the map shown but is generally east of a line from Craig Point south to the westernmost point of Saltery Cove, including freshwaters of Woody and Long island. Saltwaters included in Road Zone regulations are bays and inland areas following the shoreline of the Road Zone and are also outlined in the map shown. The road zone has approximately 70 miles of paved and hard-packed gravel roads crossing 10 significant streams and provides access to over 17 stocked lakes. A 13-mile gravel road leading to Saltery Cove requires 4-wheel-drive or use of an ATV.
The Road Zone streams and lakes provide fishing opportunities for salmon, Dolly Varden, rainbow trout and steelhead. Major waterways include the following streams: Buskin, Saltery, Pasagshak, Olds and American rivers, Roslyn, Salonie, Monashka, Pillar and Chiniak creeks. Anglers will find the road system streams a delight with no raging currents or 50-yard casts, just clear riffles alternating with deep pools and gravelly banks. However, some streams have abrupt and brushy banks.
Hip boots or chest waders are highly desirable while wading, which often provides the best access to the fish. Upstream of low-lying coastal areas, most road system rivers are braided, fast flowing, shallow and generally unsuitable for rafts, canoes, or other personal watercraft. However, a number of road-accessible lakes, such as Buskin, Kalsin Pond and Lake Rose Tead, which borders the Pasagshak State Recreation Area, are well suited for small rafts and float tubes.
Regulations on the road system differ slightly from Kodiak's Remote Zone, so check the regulations carefully.
Alaska Peninsula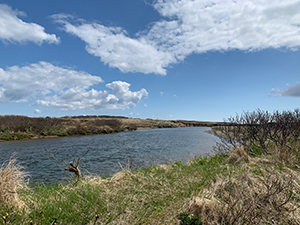 The Alaska Peninsula and the Aleutian Islands chain cover a vast area with numerous rivers and lakes, many of which are unnamed. The area is remote, expensive to access, and the weather can be extreme, but the beauty, wildlife and fishing are spectacular. All five species of Pacific salmon return to some of systems on the Peninsula as do steelhead, wild rainbow trout, Dolly Varden, grayling and artic char. Access to these areas can be difficult, and few services are generally available. Many anglers wishing to experience fishing in this area contact a guide service.

» Read More