Becoming an Outdoors-Woman (BOW)

Overview
The BOW program is excited to be offering more classes around the state in 2023! Please see the Schedules and Registration Tab above for upcoming classes. Additional classes will be added throughout the year, so check back regularly!
The Becoming an Outdoors-Woman (BOW) Program provides hands-on workshops and classes to teach adults outdoor skills while building their confidence in their ability to get out and safely enjoy all that the outdoors has to offer. BOW helps women grow and become more confident by offering classes in an encouraging, supportive, and non-competitive learning environment. BOW classes are kept small so participants receive plenty of one-on-one interaction with friendly, supportive instructors. No experience is necessary and BOW is for adults of all ages, abilities, and backgrounds. Alaska BOW has had participants ranging in age from 18 to 85. While BOW is targeted at women, men are welcome to participate as well.
Workshops
A minimum of three BOW workshops are held each year in locations such as Anchorage (winter), Fairbanks (summer), and Southeast Alaska (spring). Class offerings at BOW workshops vary according to season but focus on three areas: shooting/hunting, fishing/boating, and other outdoor activities.
The workshops span a weekend, beginning at noon on Friday and ending around 2 p.m. Sunday afternoon. The weekend is divided into four instructional sessions, that are three and a half hours each. Participants choose from a variety of classes such as big game hunting, field dressing, spin and fly fishing, snow machining, archery, dog mushing, kayaking, skijoring, cross-country skiing, canoeing, canning and smoking fish, wild edible plants, survival, map and compass, tracking and trapping, and outdoor cooking. Classes are hands-on and often include time outdoors.
Evenings at a weekend workshop are filled with fun and camaraderie. There may be activities such as campfires, "round robin" skill stations, fish and game tasting opportunities, BOW Olympics, outdoor clothing fashion shows, or special guest presentations. Participants are encouraged to enjoy the social side that comes with outdoor activities and to make connections with like-minded individuals whom they may be able to enjoy outdoor activities with after the workshop.
Classes
BOW classes are topic-specific courses targeted towards building on the beginner's skills, teaching more advanced skills, and may be conducted almost entirely in an outdoors setting. We recognize that becoming a confident, independent outdoors person is a process which is developed over time. BOW classes are venues to practice and hone these basic skills in the real world, while still having supportive instructors on hand to coach and encourage you.
BOW Classes may also focus on a skill that takes more time to teach than is available in a traditional BOW weekend workshop, such as knife making, rod building, saltwater fishing, or small and large game hunting. BOW Classes may take place in one afternoon, occur over a weekend, or take place over several evenings.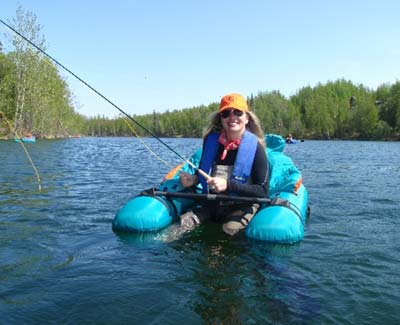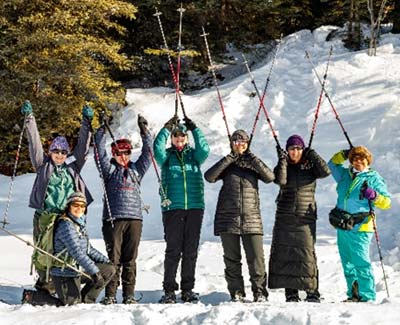 ---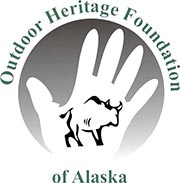 BOW and Beyond BOW offerings are made possible by a cooperative effort between the Alaska Department of Fish & Game and the Outdoor Heritage Foundation of Alaska.