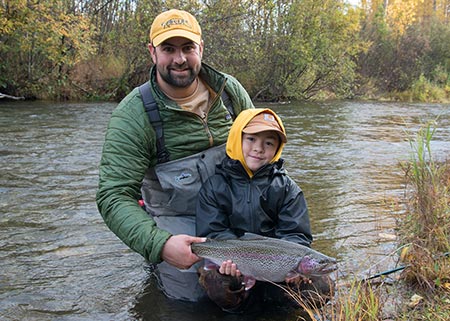 wefishak
The Division of Sport Fish wants you and your friends and family to share in the enjoyment of fishing in Alaska. Our wefishak web pages highlight a wide array of resources to help you plan your next fishing adventure.
Get out and fish. Together.
The trophy you return with won't always have fins.
Share your story. #wefishak
Read the latest 'Reel Times' article
Upcoming Events
Spooky Tails
Ship Creek Fisheries Center — 10/24/2018
SEE ALL EVENTS
Get Out and Fish
Resources for families and young anglers.