Rockfish Conservation

Statewide Rockfish Initiative
What is the Statewide Rockfish Initiative?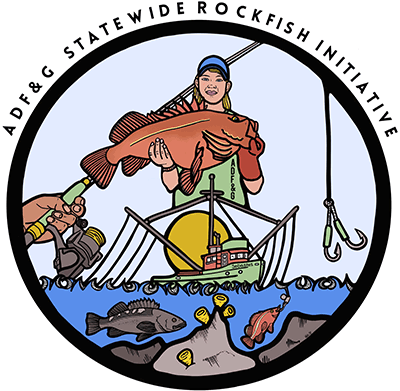 In 2017, the Alaska Department of Fish and Game began a statewide effort to develop management strategies for black and yelloweye rockfish in the Gulf of Alaska. The Statewide Rockfish Initiative (SRI) is made up of staff from both commercial and sport fish divisions, and from regions across the Gulf.
Staff efforts from 2017 to present are focused on two things: the creation of statewide management standards for black and yelloweye rockfish, and development of strategies that will support long-term adaptive management. SRI participants share data across regions and divisions and support research, which adds to our knowledge of rockfish life history. This information is vital to current and future conservation and management practices of rockfish.
The SRI is working to develop stock assessments for black and yelloweye rockfish in parts of Alaska, conducting research on black rockfish abundance in Kodiak, mapping yelloweye habitat in Southeast Alaska, and analyzing black and yelloweye rockfish genetics. The SRI is also sharing information with the public about rockfish identification and life history. This is to educate the public about the importance of taking action now to sustain rockfish populations in the future. Rockfish conservation is a collective effort, and what we do now matters.
How You Can Help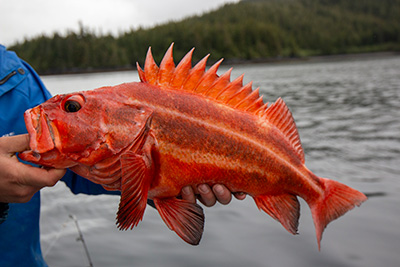 Conserving rockfish involves taking proactive measures at the present time to the ensure sustainability of future populations across Alaska. This effort involves you. Rockfish are long-lived and slow to reach sexual maturity, which makes them highly susceptible to over harvest. If too many rockfish are harvested now, there will not be enough in the breeding population to sustain future generations of these amazing fish.
You can help ensure the future sustainability of Alaska's rockfish populations by using resources on this website to educate yourself on rockfish identification, life history and management efforts. Additionally, release all rockfish that are not harvested using a deepwater release mechanism. And please help educate your fellow anglers by sharing information related to rockfish conservation.
Check out our Rockfish Communication Presentation
(
PDF 4,767 kB
)