Governor's Permits

Super 7 Big Game Raffle
Alaska's Super Seven Big Game Raffle
Chugach Mountain Goat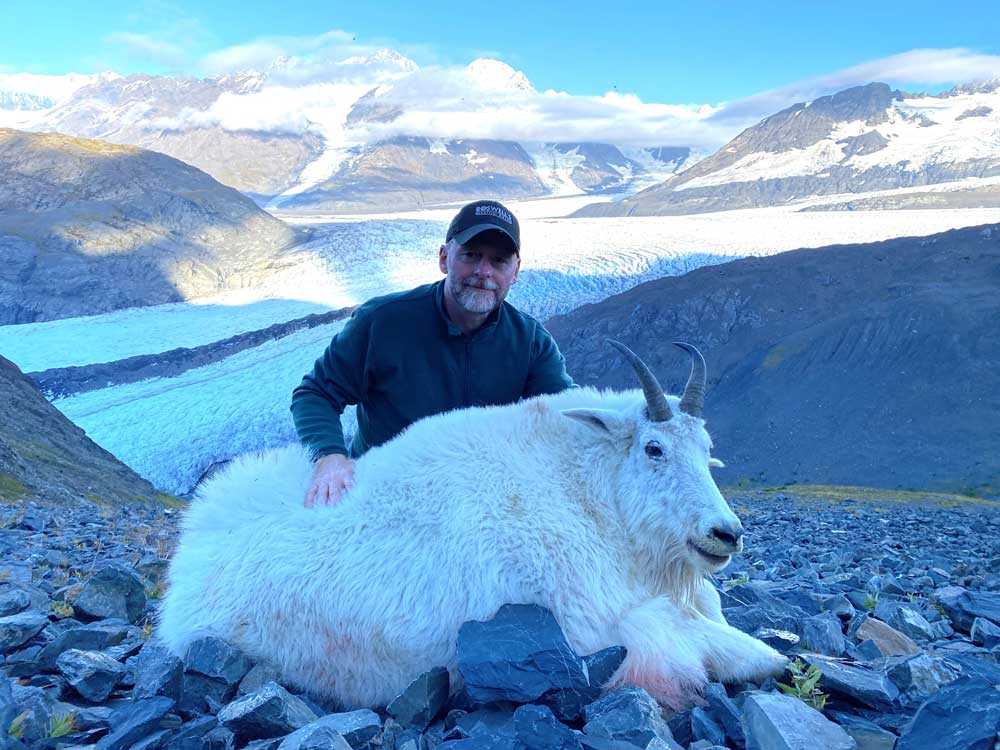 Description
Experience the adventure of a lifetime with an opportunity to hunt trophy-class mountain goats in the Chugach Mountains, including areas such as the Knik River, Marcus Baker Glacier, and the best of Chugach State Park. Many large goats are taken throughout this mountain range every year. The area is mostly accessed by aircraft and hiking and almost always includes a fair bit of climbing to access the areas where goats are found.
Hunt Details
SG800, includes all of GMU 13D, and portions of GMUs 14A and 14C. Taking of nannies with kids prohibited. Taking of males is encouraged.
Season Dates
August 10 - November 30, 2022. Specific season periods vary depending on hunt area - see Draw Hunt unit regulations for seasons and report requirements.
Additional Hunt Information
Non-resident hunters are required to have a guide or must be accompanied by a resident relative 19 years or older within second-degree of kindred. Be prepared for potentially wet and cold weather as well as snow. Early season hunts typically have better weather while later season hunts typically mean goats will have longer hair. The lower elevations in the Chugach Mountains often are characterized by large areas of very thick brush (typically Alder) and subject to slow travel. The higher terrain can be extreme and climbing is almost always a prerequisite for access to the largest goats.
---