Governor's Permits

Super 7 Big Game Raffle
Alaska's Super Seven Big Game Raffle
Unimak Island Brown Bear Permit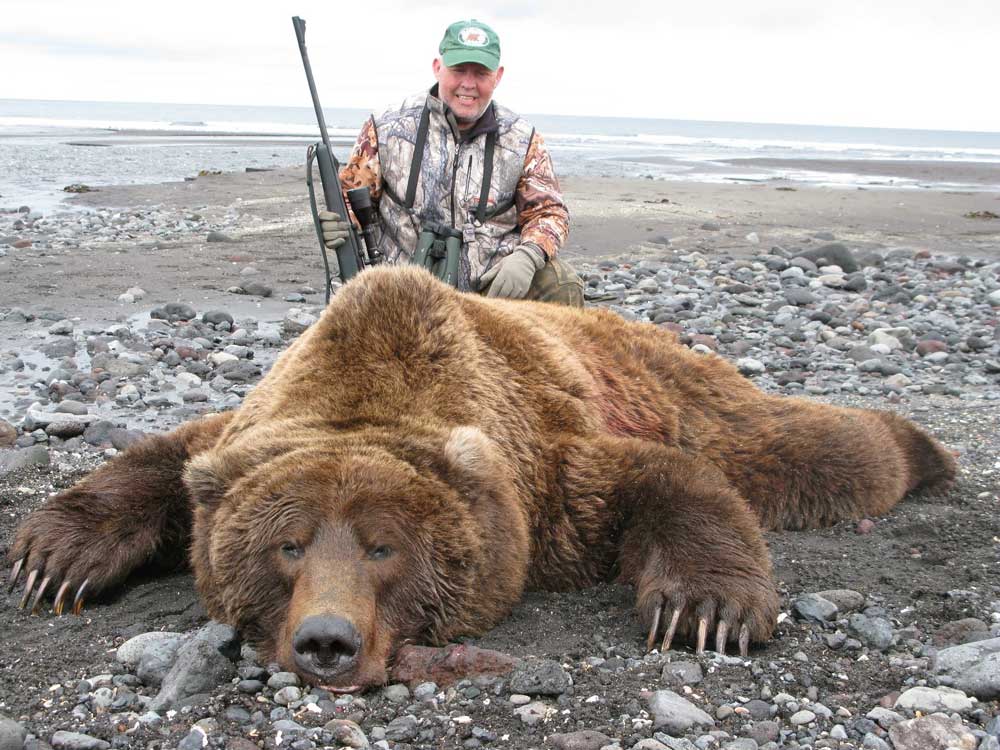 Description
Hunt for the largest land carnivore in North America on the legendary Unimak Island at the end of the Alaska Peninsula. One of the best opportunities in Alaska to harvest a true 10 + foot bear. It is not unusual to see 15 or more bears in a single day. Unimak Island is the first island in the Aleutian Island chain. This pristine wilderness is home to caribou, wolves and brown bear and a large concentration of migratory birds & marine mammals. Because of its remote location, this windswept island offers some of the best brown bear hunting in Alaska, both in opportunity & size of trophy animals.
Hunt Details
SB377, GMU 10; Hunter may hunt the Fall and/or Spring season; legal animal is any bear except for a cub or a female accompanied by cubs. The hunt is available to both residents and nonresidents (nonresidents must be accompanied by a guide).
Season Dates
October 1 - December 31, 2022 or May 10 - May 31, 2023
Additional Hunt Information
Non-resident hunters are required to have a guide or must be accompanied by a resident relative 19 years or older within second-degree of kindred. Please keep in mind that it will cost thousands of dollars to hire a guide. The bag limit is only one brown bear every 4 regulatory years. Most hunters fly commercially from Anchorage to Cold Bay at the end of the Alaska Peninsula but there are limited commercial flights to choose from. There they meet their guide or transporter for the relatively short hop to Unimak Island.
---