Governor's Permits

Super 7 Big Game Raffle
Alaska's Super Seven Big Game Raffle
Delta Bison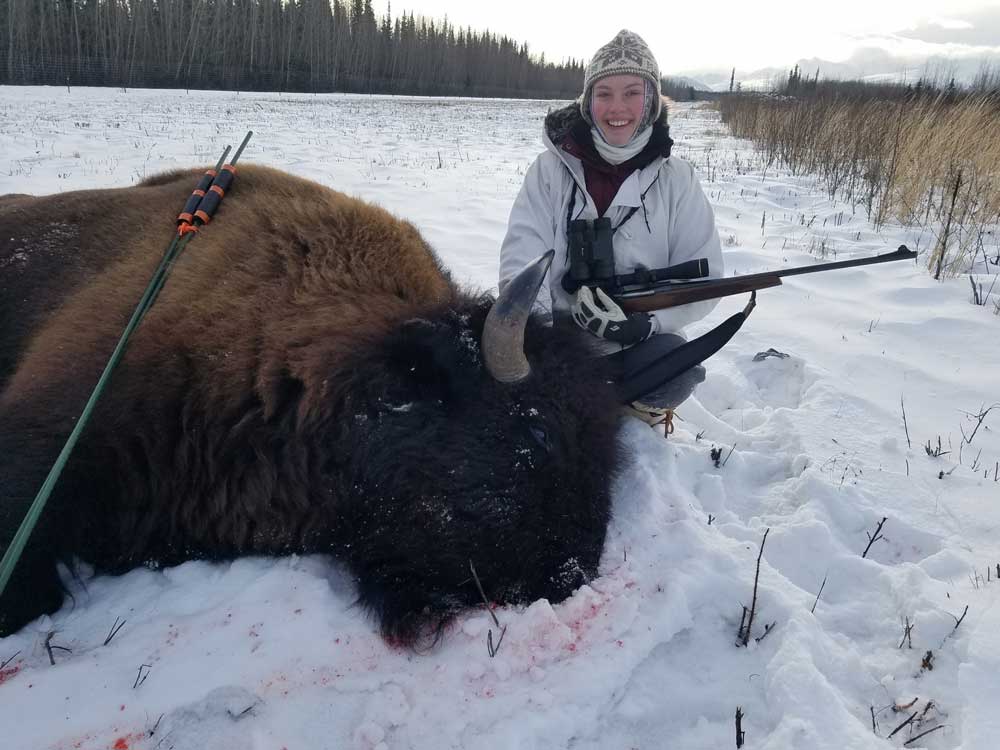 Description
This is a rare opportunity to pursue bison in the most highly sought after drawing permit hunt in Alaska. In 1928, twenty-three Plains Bison were moved from the National Bison Range in Montana to the Delta River area in Alaska's interior and established the herd that is so popular with hunters today. This hunt takes place in the fall and winter on private and public land east of Delta Junction and generally has good vehicle access (with permission on private land).
Hunt Details
SI403, Delta Junction area in GMU 20D. The bag limit is one bison of either sex. Residents who have drawn a bison permit since 2013 are ineligible for this permit. Non-residents that have drawn a bison permit since 2008 are ineligible as well.
Season Dates
September 24, 2022 - March 31, 2023
Additional Hunt Information
Hunting opportunity and success on public land can be limited depending on bison location. During the hunt period, bison are often found on private land, most of which is subject to trespass fees. Success is high on private land, but it is advised to seek permission(s) well in advance of your hunt. You will need considerable knowledge of the area, plenty of time to hunt, and sufficient help to process and retrieve your bison if successful. Contact the Delta Junction Fish and Game Office for more information.
---