Southeastern Area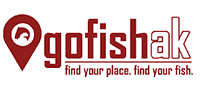 View our interactive sport fishing maps
Southeast Alaska covers an area about 500 miles in length from the U.S./Canada border just below Prince of Wales Island north to Yakutat and to Cape Suckling. Southeast or the "panhandle" as it is known in Alaska, is noted for its fjords, mountains, maritime climate, old growth spruce and hemlock forests, glaciers, and fishing! Southeast includes over 1,000 islands strung just offshore westward from the mainland. The Tongass National Forest and the icy Glacier Bay National Park are just two of the federally designated areas that are found in this area of islands and rugged mountains.
Marine and freshwater sport fishing opportunities abound. Southeast Alaska is a place where the sport angler can stay busy year-round fishing for wild trout, all five species of Pacific salmon, halibut, lingcod, rockfish and a variety of other species. Opportunities for both freshwater and saltwater shoreline fishing for salmon exist near most towns and cities.
Angling for Southeast Alaska's cutthroat trout, steelhead, king and coho salmon, and halibut is world-renowned. There are over 330 streams documented to support pristine runs of wild steelhead. One of our better known rivers, the Situk, is in Yakutat at the northern end of the region. Situk River has the state's largest run of steelhead averaging over 7,000 steelhead/year for the past four years and also supports runs of all five species of Pacific Salmon, rainbow trout, cutthroat trout, and Dolly Varden char.
Full services and established charter boat and guide services are available in population centers. Air charter services provide excellent access to remote areas. There are U.S. Forest Service cabins throughout the region. Information on cabin rentals is available from U.S. Forest Service Information Centers.
An average of over 90 inches of rain falls on Southeast-Yakutat annually. Summer temperatures average 65°F. Waterproof jackets and pants are recommended. Wear several layers of light clothing for warmth. Bug dope should be considered a necessity for any fishing trip to Southeast Alaska. You might want to check the current weather conditions and forecast before you come at the National Weather Service.