Instructor Information
Become a Volunteer Instructor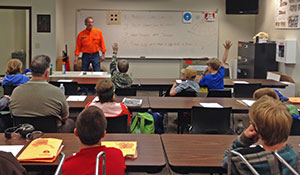 Do you enjoy mentoring children and others in firearms safety? If so, the HIT Program is looking for interested men, women, and apprentices (ages 14–17) to become Volunteer Instructors. Instructors teach Hunter Education, Bowhunter Education, and Muzzleloader Education certification courses across the state. It is a volunteer position that provides many rewards. HIT volunteer instructors assist in developing safe Alaskan hunters, improving hunter ethics and responsibility, and passing on a valuable tradition to thousands of new outdoor enthusiasts.
See the document below for details and application materials to become a HIT Program Volunteer Instructor or contact the HIT Administrative Office at (907) 267-2187.
New Volunteer Instructor Training Courses
The 2018 Instructor Training dates will be available in mid-December. Please contact HIT staff for questions regarding the instructor training dates.
Submit your application information and contact your area's HIT staff to sign up for these trainings. Southcentral: Kirk Lingofelt 267-2373. Northern: Bob Hunter 459-7375. Southeast: Jeff Jemison 586-4101.
Active Volunteer Instructors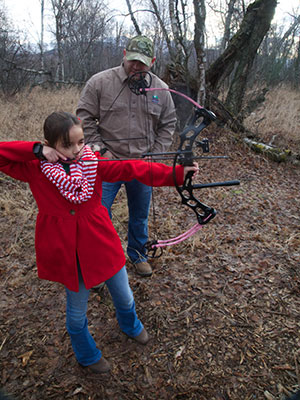 Current instructors: Please check this section for all the new information and news that you may need in order to stay current with changes within the HIT Program.
INSTRUCTOR LOGIN:
Click here to log in to the instructor page with all the forms needed for teaching.
HIT Program Newsletters 2016 Volunteer Instructors of the Year

Rick Sterling, Fairbanks
Hunter Education Instructor of the Year
Bill Tyra, Anchorage
Bowhunter Education Instructor of the Year
Bill Sobolesky, Anchorage
Muzzleloader Education Instructor of the Year
John Crye, Kodiak
Rural Instructor of the Year
Dennis Degnan, Fairbanks
HIT Outstanding Educator of the Year
Carl Edmiston, Anchorage
Lifetime Achievement Award
Steve Latz, Kenai
Lifetime Achievement Award

Annual Volunteer Instructor Planning Meetings

Sunday, November 5th at the Fairbanks Indoor Range
Wednesday, November 8th at the Snowshoe Gun Club (Soldotna)
Thursday, November 9th at the Juneau Indoor Range (Juneau)
Tuesday, December 5th at the Rabbit Creek Shooting Park (Anchorage)
Thursday, December 7th at the Mat-Valley Range (Palmer)