Alaska Fish & Wildlife News

May 2019
Wildlife Safety

By Riley Woodford & Ellen Grover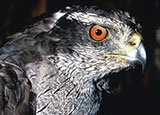 It's important to be safe around wildlife all year long, but spring is a particularly important time.
A big reason is baby animals. Birds are protective of nestlings, and mammals (especially moose and bears) can be defensive and unpredictable when they have vulnerable youngsters.
The other big reason is bears and attractants – and bears in town. In Alaska, most bears emerge from hibernation in April. Spring is the time to be especially vigilant about keeping bears out ... Wildlife Safety Article Continued
---
The Hunter Access Program

By Katie Sechrist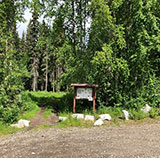 Alaskans enjoy harvesting fish, wildlife, and edible plants – as well as viewing wildlife on our abundant public lands. The Division of Wildlife Conservation has been working to ensure Alaskans have access to their resources.
In Alaska, Pittman-Robertson (PR) federal funding helps pay for Alaska Department of Fish and Game (ADF&G) wildlife management and research, which ensures hunting opportunities for Alaskans and visitors. A few years ago, Americans were buying unprecedented ... Hunter Access Article Continued
---
Safe Boating in Alaska

By Jon-Paul Rios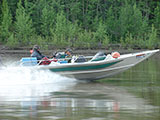 In recognition of National Safe Boating Week 2019, May 18-24, the Alaska Department of Fish and Game and the Coast Guard and Coast Guard Auxiliary across Alaska are encouraging and promoting safe boating practices.
The National Safe Boating Week campaign is a public outreach effort held annually during the week leading up to Memorial Day weekend and is designed to help reduce boating fatalities and accidents by generating awareness on the waterways in The Last Frontier.
"Boating ... Safe Boating Article Continued
---