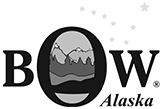 Women's Handgun Course
A Beyond BOW (Becoming an Outdoors-Woman) Event
Anchorage — This course includes classroom and range time, and will cover: The rules for safe firearm handling, handgun parts and operation, ammunition components and storage, shooting fundamental and range rules, selecting a personal handgun, how to clean handguns and much more!
Location and Date: Rabbit Creek Rifle Range, July 17 & 18, Friday & Saturday, 6pm–10pm & 9am–6pm
Documents: Workshop Description (PDF 601 kB)
Attention: This becoming an outdoors woman course is for women 18 years and older.
COST: $130 PER PERSON
SEATS REMAINING: 0 / 10
MAXIMUM ENROLLMENT HAS BEEN REACHED. You may still register, but you will be put on a waitlist.