Hatcheries and Stocking

Hatcheries
Sport Fish Hatchery Tours
ANCHORAGE
Book a tour of the Ship Creek Fisheries Center
Open 10am-4pm. Tours can be requested for any hour-long time slots between 10am and 2:30pm. If your booking is accepted, you will receive a confirmation email in return.
Visitors are welcome to self-guide this facility and listen to the audio tour, interact with exhibits, and watch videos of hatchery operations at their own pace, or they may book a guided tour in advance. We only have two staff members available to guide tours for the summer. Since we are an active working facility where staff must actively care for over 4 million fish for statewide stocking programs, we must do our very best to protect staff from illness. Please be courteous and mindful when visiting, and self-guide if you are feeling under the weather. Since we have a limited staff, we may have to cancel tours on short notice if either of those staff are sick on a scheduled tour day. The Fisheries Center supervisor will do her best to work with you and find another day if possible, pending the schedule. However, if your tour is cancelled, we would highly encourage you to still come to the facility, as there is plenty to offer without a tour guide, including an audio tour!
DISCLAIMER: If you are a for-profit tour company and receiving any compensation for bringing guests to the facility, all tour requests will be denied. Please contact the Ship Creek Fisheries Center Supervisor at 907-444-6030 to receive a complimentary tour guide training session for your company, and a hatchery tour training manual for your staff.
We are closed on weekends and State of Alaska holidays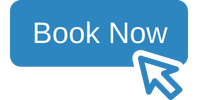 Download and save the PDF. Once saved, fill out your request and click the send button at the bottom. This will not work if the PDF is being used and displayed in your internet browser, it must be downloaded for the button to function properly. Cell phone and tablet experiences may vary. Continue to save and fill out the PDF, you may need to click your phones own share/send button and send through email to dfg.dsf.shipcreekfisheriescentertours@alaska.gov.