Upper Copper-Upper Susitna Management Area

Fishing Opportunities
Gulkana River
---
Description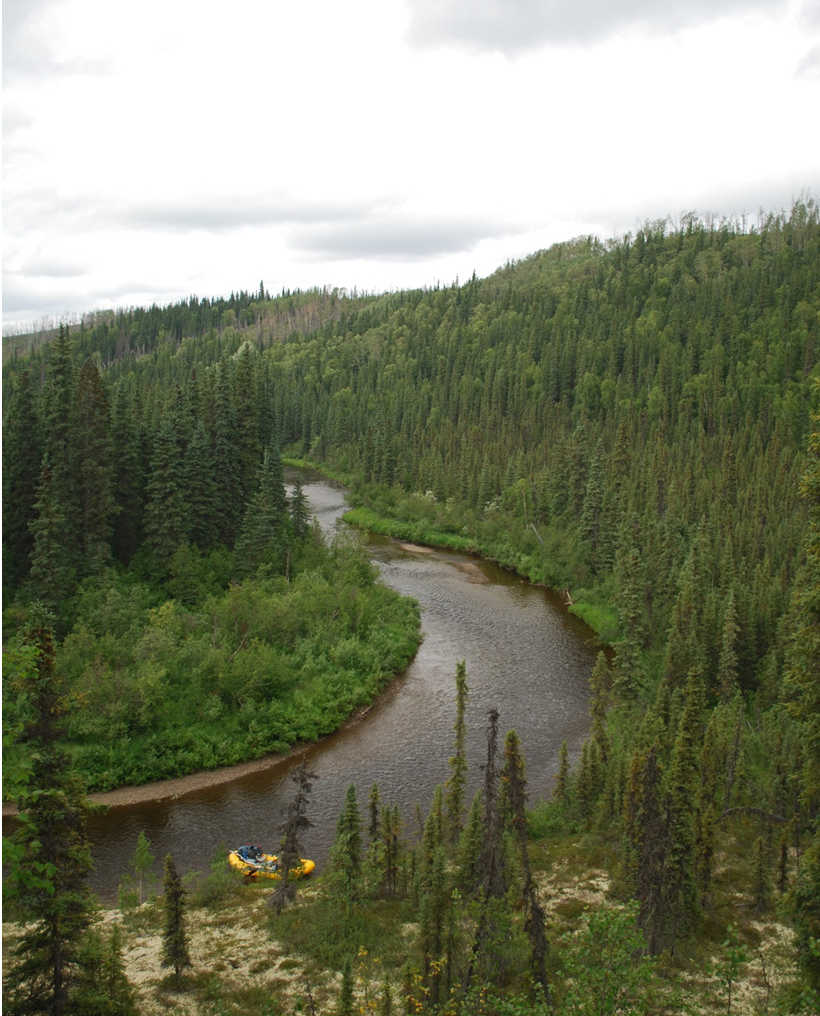 The Gulkana River flows south from Paxson Lake to the Copper River just south of Gakona Junction. The river is a clearwater system that has excellent fishing for rainbow trout and Arctic grayling. During June and July, there is also fishing for king salmon and June through August for sockeye salmon (check regulations for specific open seasons) (coho salmon and Dolly Varden are generally not present in the Gulkana River). The river makes for a great float trip, with mostly Class II conditions, and one section of Class III or IV water that may require portaging, depending on water levels, experience, and the type of boat being used. The usual float is from Paxson Lake to Sourdough Creek Campground, which is 47 river miles and takes 3 or 4 days, but there are also shorter float opportunities.
Tackle
For rainbow trout and Arctic grayling, fishing with egg patterns works well during salmon spawning. Spinners and jigs will also catch both species, as well as wet and dry flies, try elk-hair caddis, wooly worm, and bead-head nymph patterns for Arctic grayling and egg-sucking leech, muddler minnow, and smolt patterns for rainbow trout. Sockeye salmon anglers tend to use coho flies or similar streamers, while king salmon anglers use salmon eggs with Okie Drifters or Spin-N-Glos or spoons, spinners, and plugs (Kwikfish, Vibrax, Wiggle Warts).
Getting There
Floaters normally put in at Paxson Lake at the BLM Campgroud. From there it's a 3 mile trip across the lake to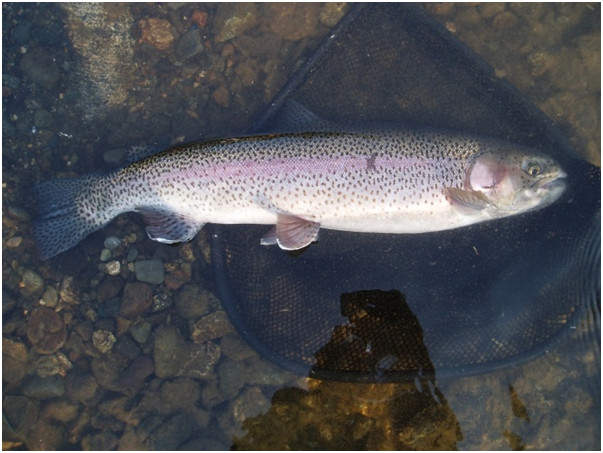 the outlet, and then 47 miles down to the BLM Campground at Sourdough Creek. The river has a lot of Class II water that requires some skill, especially in canoes. There is a short section of Class III/IV rapids at the canyon that canoeists and even some rafters portage, depending on water and skill levels. Floaters can also make a shorter 33 mile trip from the Sourdough Creek Campground down to the Richardson Highway Bridge. There is lots of good information in the BLM Gulkana River float guide. Walk-in anglers can access the river at a number of points along the Richardson Highway, including at the Richardson Highway bridge (mile 126.9), Sailor's Pit (mile 129.3), Poplar Grove mile 136.4), 141 Mile Trail, and Sourdough Creek Campground mile 147.9). Some of these access points require paying a fee to the land owner.
Dates
Begin: May 15
Ends: September 15