ALASKA DEPARTMENT OF FISH AND GAME
Cora Campbell, Acting Commissioner
DIVISION OF SPORT FISH
Charles O. Swanton, Director
Contact:
Carol Kerkvliet
Fisheries Biologist
Phone: (907) 235-8191
June 09, 2011
NO BAIT ALLOWED IN THE ANCHOR RIVER, DEEP CREEK AND NINILCHIK RIVER BEGINNING JUNE 11
The use of bait will be prohibited in the Anchor River, Deep Creek and Ninilchik River beginning Saturday, June 11, 2011, 12:01 a.m. through 11:59 p.m., Wednesday, June 22, 2011.
The Anchor River escapement of king salmon through June 8, 2011, was 1,053 fish. At this time we are unable to predict with certainty that the Anchor River king salmon escapement will exceed the sustainable escapement goal (SEG) of 3,800–10,000 king salmon. From 2004-2008, 39 percent to 60 percent of the Anchor River king salmon escapement was counted upstream by June 8. The projected escapement for 2011, which is based on run timing and escapement levels from 2004-2010 and escapement counts through June 8, 2011, is between 1,755 and 7,010 fish.
The king salmon escapements to the Ninilchik River weir of 543 in 2007 and 528 in 2009 were below the lower bound of the SEG range of 550-1,300, and the 2008 escapement of 586 was slightly above the lower bound of the range. King salmon escapements to Deep Creek have been within the SEG range of 350-800, except in 2008 when the aerial survey count was 205.
The department will continue to monitor king salmon escapement in the Anchor River as the run develops and determine whether additional management actions will be necessary to achieve the escapement goal.
END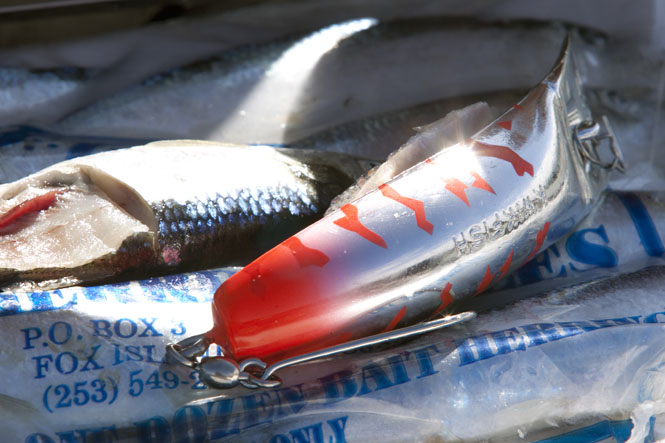 No Bait Allowed in the Anchor River, Deep Creek and Ninilchik River Beginning June 11